Our Specialty!
We strive to stay on the cutting edge of what's hot and trending in the screen print and fashion industries. We are continually testing new ink formulations and sampling unconventional products. Because of this, we are proud to offer a variety of screen print techniques to further enhance your custom apparel experience.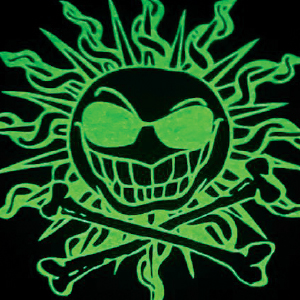 Glow Ink
Give your designs that extra pop! Excellent for glow runs, black-light or night-time events.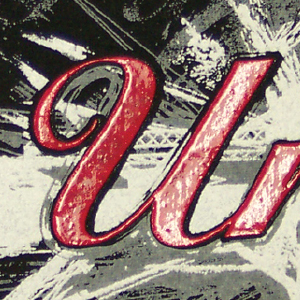 High-Density Clear Gel
Provides the look of wet gel. Can print over color or alone. Gel can also be used "flat" to provide a subtle shine.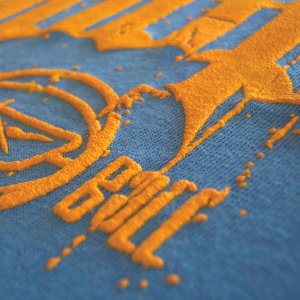 Puff Ink
Puff provides height to the design with soft, round edges. Makes your design pop right off the garment!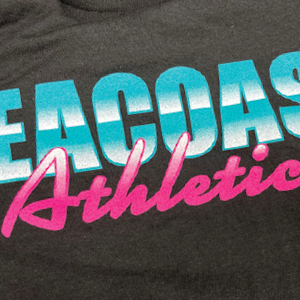 Neon Ink
Neon Ink provides a bold and bright effect to any design.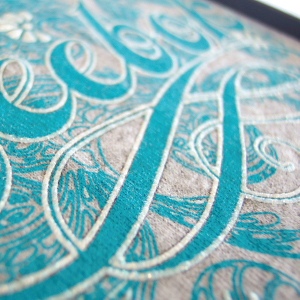 Crystallina Ink
Gives a subtle "sparkle" to your design creating a faint glitter effect.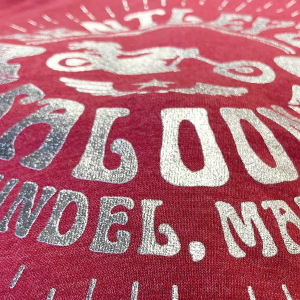 Metallic Ink
Metallic provides a glossy, shimmer finish to your artwork. Silver and Gold colors are available.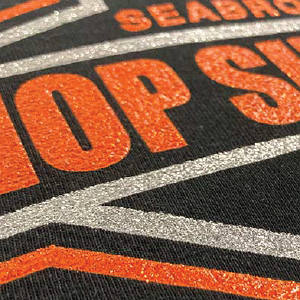 Glitter Flake Ink
Glitter flake provides a nice sparkle and texture to any design.
Have a project in mind? Let us help!